AD Virtual Assistance Ltd
AD VA helping your business to grow and prosper
CONNECT WITH ANASTASIYA

Get your free 1 hour virtual assistant services now!
To apply for your FREE TRIAL call us on +44(0) 7789233213 or fill out our form.
Services
PRESENTATIONS
GENERAL OFFICE SUPPORT
DATA ENTRY
EVENT PLANNING
EVENT MANAGEMENT
ORGANISING CONFERENCES
COPY DOCUMENTS
INTERNET RESEARCH
DIARY MANAGEMENT
MAIL MERGE
SOURCE AND BOOK VENUE
WORDPRESS
Welcome
13 likes. Sign Up to see what your friends like.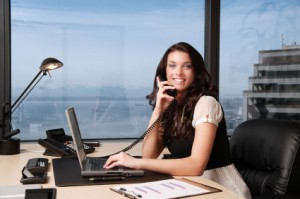 Welcome to AD Virtual Assistance Ltd
Is paperwork overwhelming you?
Are you working on routine tasks rather than building your business?
Would you like administrative assistance dedicated to your business?
If the answer is YES to one or all of these questions then AD Virtual Assistance Ltd has the solution.
Running a business can be stressful and time consuming. Therefore you need to be a Secretary, Administrator, IT Support and to deal with all the other jobs required to run your business successfully. By outsourcing some of your administrative tasks to your Virtual Assistant you will relieve some of the pressure and it will give you the opportunity to concentrate on running and building your Business.
Benefits
The benefits of partnering with a freelance Virtual Assistant (VA) are many. Below are four main reasons why you will want to use our services:Time Saving – a VA will relieve some of the pressure and it will give you the opportunity to concentrate on running and building your Business.Cost Effective –you are not required to pay for holidays, sickness and tax, you only pay for the hours a VA works.Space Saving – a VA usually works from home, so you don't need to buy any expensive equipment or office overheads to pay.Professional – a VA is at the forefront of business growth and help you to develop and promote your professional image therefore you can have peace of mind that all your work will be finished to the highest professional specifications.
It is possible to argue that this service could be obtained from a temping agency but it is worth considering the following before doing this:
Choosing our service guarantees a high level of professionalism whilst by choosing a temp you have no such guarantee. You might have to train and retrain a number of temporary staff which, so it will drain your profit margins. Using AD VA Ltd service will help you maintain business consistency and continuity.
Through a long term association with AD Virtual Assistance Ltd your company values and culture will be represented efficiently.
By establishing a close relationship with AD Virtual Assistance Ltd you will cut out the amount of time spent teaching temporary staff which will enable you to concentrate on the core business.
Should you need any further persuasion as to how AD Virtual Assistance Ltd can assist with your business requirements freeing up your precious and valuable time, please contact us on +44 7789233213 or email at [email protected]

Leave a Comment
Get Acquainted session
Do you need to spend more time on developing your business?
Are you missing chances to improve your business because paperwork takes all your time?Email me on [email protected] discuss your business needs and see If I can help.
Our Happy Clients Write:"Our charity has used several aspects of AD Virtual Assistance Ltd to our total satisfaction. The service provided has always exceeded our expectation. We will continue to use excellent skills and resources of AD VA Ltd."Charity Foundation Germany
" I am happy that Anastasiya Day works with me. Anastasiya is now my first choice virtual assistant. She has demostrated excellent customer service in terms of consistency, flexibility and meeting my deadlines."Prof. Dr. V. Gerein
Germany
www.praxis.drgerein.de